Awards and Distinctions

I gratefully accept the following awards from my fellow Netizens:
Explanations of Awards (from the email I received)
Ravi's Elite Site Award
"Congratulations! Your Web site has been selected to win an Elite Site Award. (elite award mentioned in the Wall Street Journal 2/19/97 B1) This award signifies that your site contains quality content and has skillful design. Your site has been chosen by me, Ravi, to be an "elite" site.
"What is the purpose of this award? It is to signify that your site has been judged to contain quality content, design and/or HTML expertise."
(from Ravi, Webmaster of the Elite Site Award page.
Defender of the Faith Content Winner
"Myself and the reviewers were thrilled to find a site devoted to the quality apologetics and diverse topics that you present, and were especially thrilled to see how well you have managed to make the entire site uniquely personal, and yet remaining focused on your mission...God has truly blessed you with a tender touch and a talent that many would envy.
"So it is with great pleasure that The Immaculate Heart of Mary Web recognizes the outstanding work and effort, and the content, that you have put into your web site.
"You have indeed set a standard for other Catholic sites to follow and I hope that many many Catholics will come visit and take advantage of the very useful and informative format that you have provided. Many are, and will be, indebted to you"
(from Michael Shea, Publisher of The Immaculate Heart of Mary)
Athens Religions Roundtable - Christian Page
"Dear Mystic Rose:
"Your website,
http://www.geocities.com/Athens/Acropolis/5743/
has now been added to the RRT-Christian page. This page is located at
http://www.geocities.com/Athens/Delphi/1000/christian.html
"There is a logo on the page that you can download and add to your own website as an award - please link it back to the RRT-Christian page."
(From Teresa W. Carrigan, Athens Community Leader.)
The Light Award and Award of Excellence
"The internet has become a wonderful means of bringing Christians closer together and sites such as yours offer so much in inspiration and hope for our fellow human beings. I was very impressed by all the wonderful work you have put into your site and the very creative professionalism of your site. His love can make a difference in our lives. It was not only is an inspirational spritual site but also an outstanding achievement in web site design in appearance and content.
"Enclosed is our The Light Award for your site, but we would also like to present you with our Award of Excellence for the professional and inspirational design of your site. If you have any problems with attached files, please return to our site and download a copy of the award from the index page. Please link the awards to http://www.geocities.com/Heartland/Hills/3678/
"Thank you again for taking the time to visit our tiny corner of the web and for giving me the opportunity to visit your very impressive site. May the Lord bless all that you do which brings glory to Him.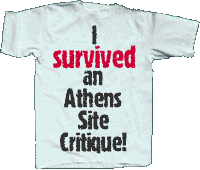 "May you and your family always live in peace and happiness and in His Love.
"Sincerely, Ben"
From Ben Ciolczynski, from "Home & Hearth, the quiet corner of the web".)

The Mystical Rose Catholic Page was reviewed by PetersNet.
More Awards | Site Index | Home Page |